Ringdal in Hellesylt
Ringdal Kraftverk in Hellesylt is located in Stranda Municipality in Møre and Romsdal, not far from the Geiranger fjord. The power plant utilizes a drop of 150 meters and has electricity certificates until 2026. The power plant has been in operation since 2011.
Year


income
2 437 479 NOK
Production
volume
15 708 MWH
*Total production for plant
**Real time indicatiors might be delayed in some circumstances
Read more
The power plant has an estimated normal production of 17.8 GWh per year. By utilizing a drop of 150 m, the power plant increased its installed capacity to almost 6 MW in 2016. The dam holds 41200 m3. Ringdal has about 690 meters of tunnel and about 260 m where the waterway is in pipes with a diameter of 140 cm. The entire waterway is 951 m long from the dam to the turbine.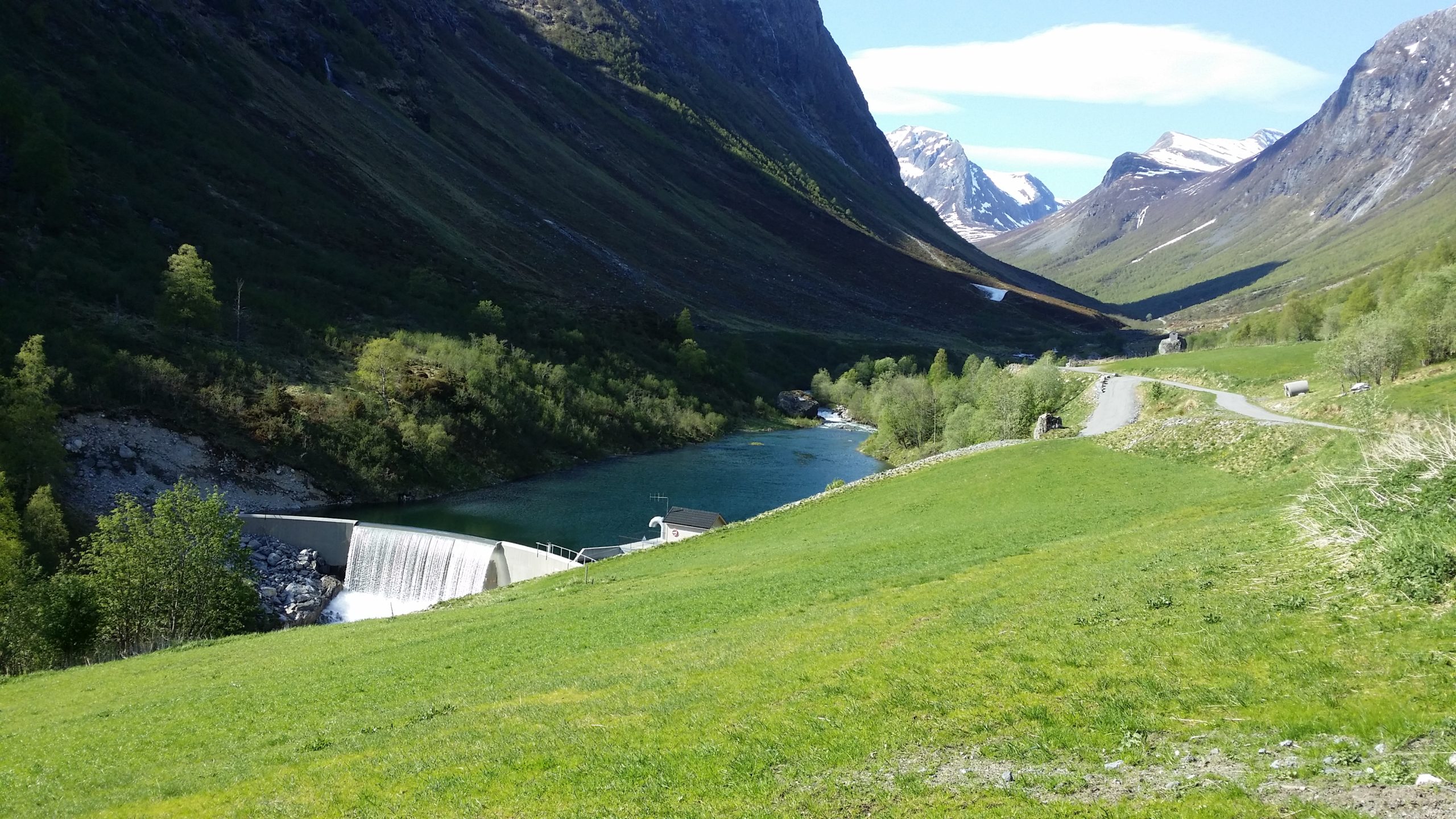 Facts
Gross head (m) 150
Length pipeline (m) 260
Installed power (MW) 5.8
Production (GWh/year) 17.8
Minimum water flow summer (l/s) 600
Minimum water flow winter (l/s) 150
Contact
Oddbjørn Brunstad
oddbjorn.brunstad@clemenskraft.no
702 50 837